Category: Uncategorized
Effective January 1, 2019 All Radon Testing $99.00.
Call today to schedule: (614) 372-0829
OTS is the Central Ohio leader in Residential Radon Services.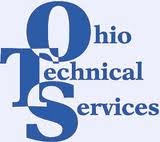 Our full-time Radon installation staff is:
Trained, licensed, and certified by the Ohio Department of Health
Fully bonded and insured
Click here to view our Radon Services Flyer
OTS can assist in reducing the radon in your home by testing the radon level, and then if needed, installing a Radon Mitigation System. Most (if not all) systems do not require major changes to your home. Call today, and have one of our experts assist you and your family.
To learn more about the dangers of Radon, and how our systems can help lower your Radon level, please visit the federal EPA website.
OTS is an environmental services company based in Columbus, Ohio that focuses on Radon, Asbestos, Lead, Mold,  water related and other environmental issues.
Ohio Technical Services believes in commitment to our clients. We will pursue long-term relationships, provide superior full turn-key service, impeccable quality and cost effectiveness.